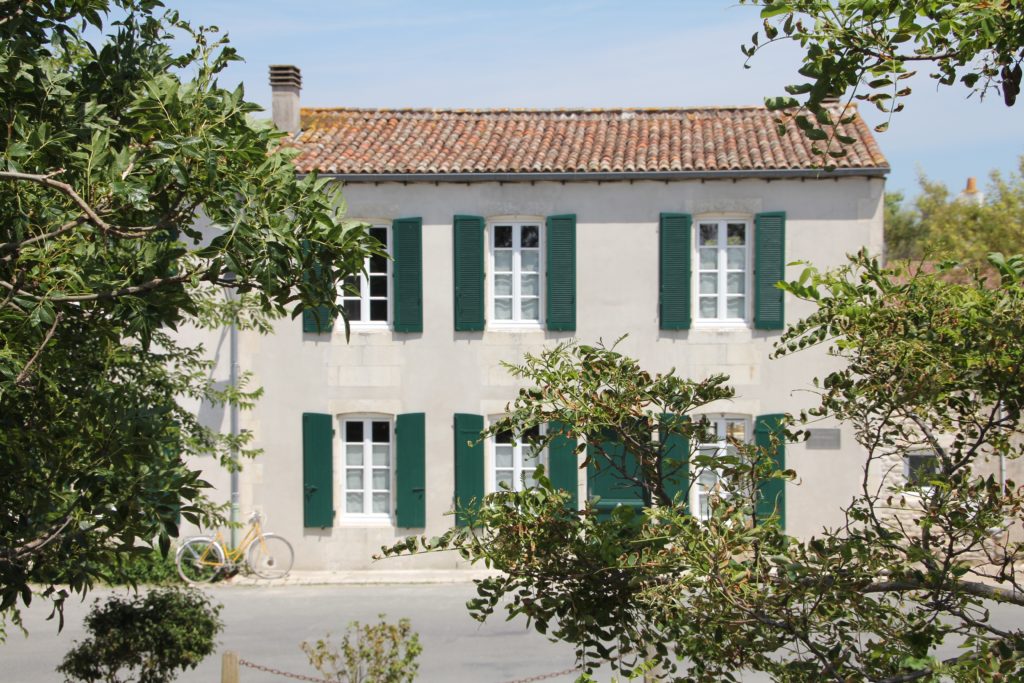 This Typical house of the Ile de Ré and its 12 meters long swimming pool can accomodate up to 12 people. It is located in the prestigious Town of St-Martin-de-Ré, between the Harbor and the remparts. It is less than 5 minutes' cycling from the Cible Beach. The garden is more than 750 m2 and has a Southern exposure. You can sunbathe on the large terrace that has maximum of privacy and is protected form the wind. With its 6 themed rooms and their private bathroom, this house is ideal for a stay with family or friends. The Orangery kitchen and its bar, extended by a dining room, are right next to the pool. Whatever the season, you can enjoy the large comfortable lounge and its "book and music room". Unlimited Wifi access is provided.
Enjoy a tour of the Piquecos House through our website and don't hesitate to contact us!



ÎLE DE RÉ
Ré Island is situated on the French Atlantic coast, just few minutes' drive from La Rochelle. The climate is particularly warm with exceptional number of sunshine hours (second in France after the Riviera). The Ré Island has a network of cycle's path over 100km, furrowing marshes, pine forests, beaches and picturesque villages.
ST-MARTIN-DE-RÉ
St-Martin-de-Ré is a charming village classified amongst the most beautiful villages of France located just a few minutes' walk from the Cible Beach and Harbor. It is the île de Ré's capital city.
Every season there are bakeries, supermarkets, caterers open and bike rentals. Near the Harbor, there is a large market filled with wonderful treasures and is open every day. It is possible to spend your holidays in Maison Piquecos without a car, all shops and activities are nearby.
If you are gourmet, we advise you to enjoy the fabulous ice cream (and it's thousand perfumes) of the Martiniere on the port.